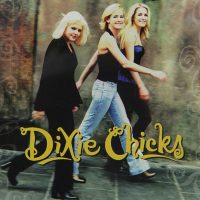 As Country music is moving to a more pop sound, it's nice to see older Country acts still in the game. Here are my three albums to check out in 2020.
Garth Brooks – Fun
Three singles have already been released  off of Fun, including 2019's "Dive Bar" which you've heard om My Country 107.3. Fun still doesn't have a release date. But It's going to be great.
https://youtu.be/K6xS_fwT1q0
Tim McGraw
There isn't even a name for the  forthcoming sixteenth full-length. So far, he released "Neon Church" (2018) and "Thought About You" (2019), but no word yet on when more might arrive.
Dixie Chicks – Gaslighter
After a lot of controversy, it's been 14 years since the Dixie Chicks released an album. The Chicks have been working on their follow-up to the multi-Grammy-winning set Taking the Long Way for years now, and they formally announced its title in 2019. It isn't yet clear when a taste will premiere, but seeing as how they were recently featured on Taylor Swift's Lover, the promotional machine may already be churning.