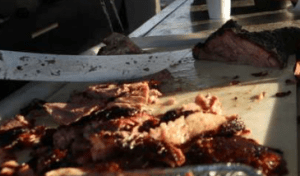 Register Now For the My Country 107.3 BBQ Cookoff
My Country 107.3 BBQ Cookoff & Concert Flyer & Information
Or call Lisa Rodriguez at our offices at (361) 814-3800.
Father's Day weekend do we have something awesome for our Dads and their families! The My Country 107.3 BBQ Cookoff & Concerts at Schlitterbahn Resort & Riverpark on North Padre Island and sanctioned by the Lonestar BBQ Society .
Headlining our concert, Saturday night will be the one and only Rick Trevino  with Richie Allbright opening the show!
We only have room for 50 teams, so get registered today!
We'll have live music Friday night and Saturday night's concert will feature Grammy Award winning, country music superstar, Rick Trevino performing his extensive library of songs including his 14 chart topping hits on the Billboard Hot Country song chart! 'Running Out of Reasons To Run', 'Just Enough Rope', 'She Can't Say I Didn't Cry', 'Learning As You Go', 'I Only Get This Way With You', 'Bobbie Ann Mason', 'Honky Tonk Crowd' and more and you'll hear 'em live Sat. night, June 16th!
Schlitterbahn is extending discounts for the entrants, as well.
There will be 3 categories of meats; chicken, ribs & brisket, plus a special category for beans.
It's going to be a blast for the whole family and a great way to celebrate all of the awesome Dads.
Register Now For the My Country 107.3 BBQ Cookoff
My Country 107.3 BBQ Cookoff & Concert Flyer & Information
Or call Lisa Rodriguez at our offices at (361) 814-3800.
Brought to you by our sponsors, Izzy's Bar & Patio, Shiner Bock, Padre Dermatology, Mike Shaw Kia,  Fox 38 KSCC,  C'est Bon Seafood, My Network TV, Elan Assisted Living Corpus Christ, Legends Western Bar.